Induction Forging Machine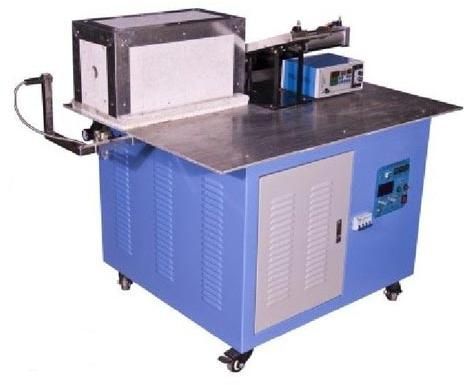 Business Type
Manufacturer, Exporter, Supplier, Retailer, Wholesaler
Maximum frequency
0.5-8KHz
Input voltage
380VAC three phases, 50 or 60Hz 
The range of operating voltage
342-430V
Click to view more
Main specifications:
Maximum frequency: 0.5-8KHz 
Input voltage: 380VAC three phases, 50 or 60Hz 
The range of operating voltage: 342-430V 
Duty cycle: 100% 
Efficiency: 90% 
Cooling water: 25-35m3/h
Main applications: 
Hot Forging/forming for large workpiece 
Surface hardening for large part 
Preheating of pipe bending 
Annealing of pipe welding 
Melting of copper\ aluminum and so on 
Shrink-fit of sleeve of roller etc.
Main characteristics: 
Voltage feedback design and adopt IGBT based LC series resonance circuit 
IGBT inversion technology, high energy conversion over 97.5% 
Energy saving 30%up compared with SCR technology. In series resonance circuit, induction coil with high voltage and low current, so energy loss is very low. Soft switch technology applied then switch loss is very low. 
It can be started up 100% under any condition. 
100% duty cycle, 24hours continuous working ability at maximum power. 
Less harmonic current and high power factor. Power factor always remaining 0.95 above during machine running. 
The frequency tracking automatically technology enables power factor to remaining high level throughout heating process. 
Good reliability, IGBT is a self turn-off transistor that ensures inversion with success and takes protection instantly; IGBT used from infineon company, world-renowned manufacturer. 
Easy to operate and maintain, IGBT MF induction generator is easy to prevent and maintain due to its simple circuit structure. It has perfect protection.
Looking for "
Induction Forging Machine

" ?